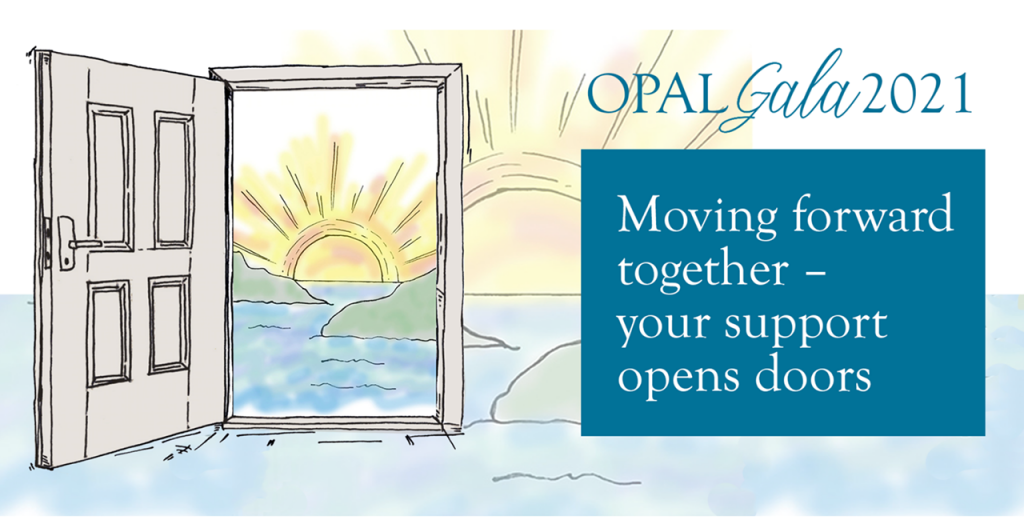 You too can run a successful virtual event for your nonprofit, even if you're not a tech whiz or a savvy producer.
Keep reading if you or your organization find the barriers to a virtual event too overwhelming.
Conventional wisdom dictates:
A virtual event

must

be fancy

and

sophisticated to interest guests and raise a significant amount of money;
A livestream with speakers, entertainment and games is

most certainly

required;

The k

ey to

landing

and retaining event visitors

is the presence of a powerful guest speaker.
What are your supporters looking for?
In truth, what your supporters actually want is to give to your organization.
They support your mission and they are ready to help. If you've been doing the good work all along, supporters won't need a lot of convincing because they've already decided they want to contribute.
Your job in running a virtual event is to provide the time, the place and the giving platform.
There are simple ways to hold a virtual event, either as a standalone fundraiser or as a new, online component to a traditional in-person event.
Here's an example:
For years, OPAL Community Land Trust, a nonprofit providing affordable housing on Orcas Island, WA, held a gala as their primary annual fundraising event. The event was a yearly success until 2020, when the traditional dinner could not be held in person.
So, the OPAL team and I got creative and held a four-day online fundraising event in June 2020, raising every bit as much money as in years past. And the donor base grew because the high-ticket dinner had previously prevented some supporters from attending  –  although eager to give, some donors felt most comfortable when committing to a lower amount.
We duplicated the process in 2021, raising $120,000 in a three-day virtual event!   
Was this event live-streamed? No. Was it highly produced? No. Is this something any nonprofit with a website and a giving platform can do? Absolutely.
Here's what we did.
We created a new three-page section on the OPAL website for the virtual gala.
We designed a set of gala graphics aligned with the OPAL brand yet specific to the event.
On the main gala page, we featured five pre-recorded videos:
•  a welcome video;
•  a casual pitch on why to donate;
•  a strong testimonial from an individual describing how OPAL helped him directly;
•  a greeting and report from the executive director;
•  and a light, witty video about scrumptious desserts that were to be given away after the event.

 

Then, using our

GiveWP

donation platform, we directed all giving forms on the website to the gala donation form, included a bar to track progress toward our $120k goal, and set up a donor wall. Supporters could use a credit card, PayPal, their Donor Advised Fund or pledge to send a check. Most of the donations came in on Day 2, when gifts were matched by two anonymous donors.
A highlight was the desserts page, featuring photos of 11 yummy desserts. A little background: a favorite feature of the traditional in-person gala was a Dessert Dash, where tables of attendees bid to get first choice and, when called, sent a runner to sprint to the dessert table and grab a certain flourless chocolate cake or dreamy lemon cream tart.

The

online

format

re-created

the tradition

as the No Dash Dessert Dash, and anyone who gave $50 or more was entered in a drawing to win a delicious dessert.
During the run-up to the event, there was a page

on the OPAL site to

promote

the virtual gala. A Hello Bar banner appeared on every page, directing website visitors first to the promotional page, and then directly to the event.
You can do this
Even a tech-challenged, low budget operation can master this method of staging a successful online event.
Of course, OPAL's marketing of the event was well-planned and executed with a flurry of emails to supporters before, during and after the event. Social media posts drew additional donors. Several local businesses sponsored the event, and their combined contributions did not figure into the $120k raised.
The mantra was to keep it simple, and we did.
Do this once and you'll have a template for any number of future virtual events. Easy peasy.
If you are considering planning a virtual event, I recommend downloading my free checklist: Is Your Event Ready for Prime Time? It'll put you on the right track and save you from the most overlooked little details which commonly fall through the cracks.
xo,
Mary Ann